Gallipoli WFA Centenary Conference, September 2015

The Gallipoli Association and Western Front Association collaborated for the first time to hold a ground breaking Conference in the superb surroundings of the Army and Navy Club in London. This Centenary Conference was a brilliant success in the way it examined the links between the two fronts in a series of thirteen talks on many different aspects of the Gallipoli campaign and the Western Front.
---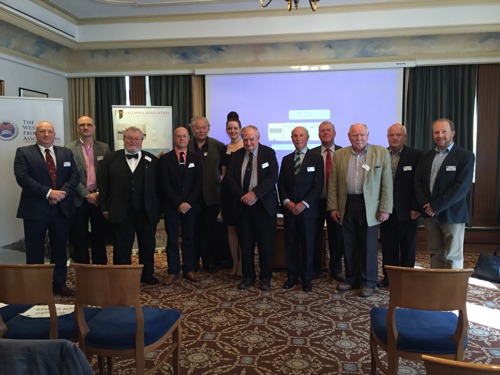 Left: The impressive line-up comprised of: L to R: Clive Harris, Lar Joye, Prof. Eric Grove, Prof. Peter Doyle, Prof. Stephen Badsey, Prof. Aimee Fox-Godden, WFA Preseident Prof. Peter Simkins, GA Chairman, Christopher Fagan, Prof. Gary Sheffield, Dr. John Sneddon plus the conference organisers Colin Wagstaff and Stephen Chambers. Speakers not present were Jon Cooksey, Graham McKechnie and Rob Thompson.
(All photos credit Stephen Chambers)
Most delegates met on Friday evening, 25th September, at the Union Jack Club for a welcome drink and hot buffet dinner. This was followed by an excellent curtain-raiser in the form of 'The Great War Through the Magic Lantern', which included unseen slides of Gallipoli, research and presented by Kevin Varty. 
The actually venue for the conference itself was at the Army & Navy Club, or 'The RAG', during the Saturday and Sunday (26-27th September).
The speaker line-up was as follows:
The Dardanelles: the centrepiece of British Imperial Strategy in 1915? - Prof. Eric Grove
They know practically nothing: The Australian Imperial Force and the experience of inter-theatre learning between Gallipoli and the Western Front, 1915-16 - Prof. Aimee Fox-Godden
Major-General Brudenell White: from Gallipoli to the Western Front, the making of an Australian Staff Officer - Prof. Gary Sheffield
Gallipoli and Flanders: the challenge of mixed terrain in 1915 - Prof. Peter Doyle
The Royal Naval Division at the Battles of Krithia and Gavrelle - Clive Harris
Kelly's War: the war diary of Frederick Kelly 1914-16 - Jon Cooksey and Graham McKechnie
After a superb gala dinner with after-dinner speaker, Clive Harris, Sunday's programme was thus,
An Irish Army? The Irish soldier at war in 1915 - Lar Joye
The challenge. Developing trench warfare weapons for the Western Front and Gallipoli - John Sneddon
The interconnectedness of all things. Supplying the British Army on Gallipoli and the Western Front - Rob Thompson
The consequences of the military failures of 1915 - Prof. Stephen Badsey
The Dardanelles Disaster in Soldiers' Words and Photographs - Richard Van Emden
The talks were all videoed and, after editing, will appear on the website. It is also hoped that many of these papers will be published in a future book.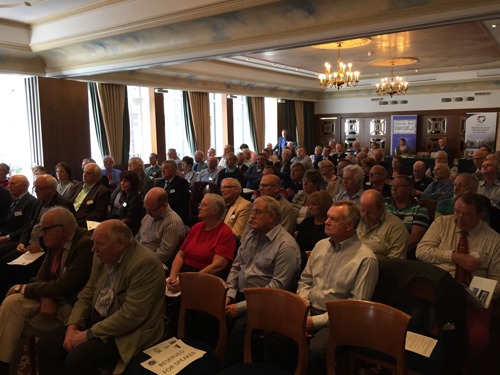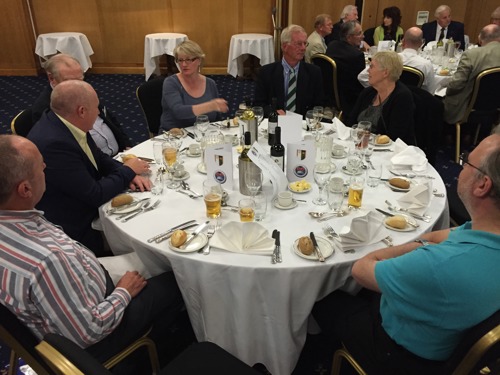 ---
Stephen Chambers
Gallipoli Association
October 2015