SUVLA - Captain John Gillam, Army Service Corps, 29th Divisional Supply Train - Gillam relates an amusing incident in his diary entry of the day.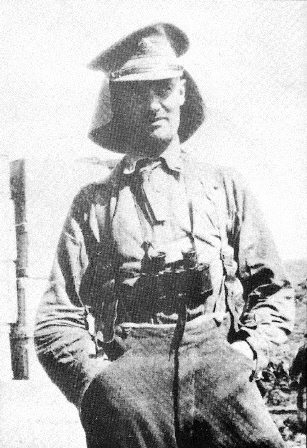 "Once, outside the dugout, leaning against the wall of sand-bags talking to an Australian officer, I heard a shell coming clean for us. I had no time to get to cover. I saw men several yards away dive for cover. I watched the Australian. He did not duck, but I noticed that he gripped his pipe tightly with his teeth. I leant hard against the wall behind me, and the beastly thing passed low over our heads and burst in the sea. I said to him, "I wanted to duck, but as you didn't, I didn't" and he replied, "Same here, son."
Gale has been blowing hard the last three days, the Navy having great difficulty in landing stores, etc.; but tonight the night of 20th, the wind is dying down."
SOURCE:
J. Gillam, "Gallipoli Diary", (Stevenage, The Strong Oak Press, 1989), p.269