SUVLA - Captain John Gillam, Army Service Corps, 29th Divisional Supply Train - Was the writing on the wall for the allies? The political scene was changing and at this time no one knew if Bulgaria would come into the war. Gillam, and others, who had fought the good fight already could sense that the outlook was bleak.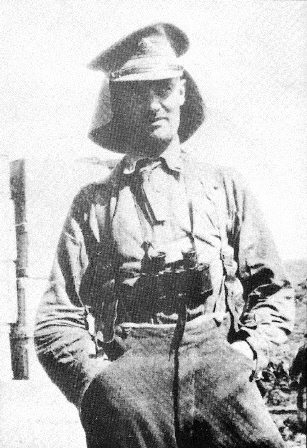 "It is now four long, terrible months since we landed, and we are still on the low lands at the three landings. The positions in front of us are formidable, almost impregnable, and unless the Balkan States are drawn in on our side, never shall we open the Dardanelles. The task is now impossible for us, and we have lost our opportunity at the start by only landing with one Division. Our effort has failed, though we have made good our landing. The shipping here gets shelled as at Helles, and this morning a battleship was hit twice. We can hear heavy firing down at Helles."
SOURCE:
Major J. Gillam, GALLIPOLI DIARY, (LONDON: GEORGE ALLEN & UNWIN LTD. 1918), p.212.