HELLES - The Turks were extremely worried by the threat posed by the advance made along Gully Spur and a whole series of counter attacks were launched over the next few days to little effect. The culmination of these efforts was a simultaneous attack all along the line on 5th July.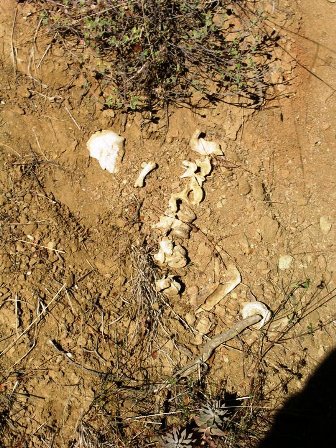 The preliminary bombardment was ineffective and the Turks advanced into the jubilant sights of the British. Amongst them was Guy Geddes, who had recovered from his shoulder wound suffered during the V Beach landing, and was by this time the Colonel in command of the Munster Fusiliers.
"At 03.30 the Turks made a general attack along the whole front. Worcester Flat trenches which the battalion was holding coming in for a fairly heavy bombardment. The attack was everywhere repulsed. On the battalion front the Turks lost heavily. The men appeared in particularly good form and the companies in reserve came rushing up to participate, and started squabbling with each other to get a shot in, it was really ridiculous and the trenches of course far too congested. The attack fizzled out at 06.00 a hopeless failure. One peculiar incident was that of a Turk who caught fire and was a living torch lighting up in the dim light his comrades nearby. A good many Turks unable to get back to their trenches lay in the scrub between our lines but with some judicious shrapnel from a battery covering our front (L Battery, RHA) were flushed out like birds to be brought down by our snipers."
For many of the men it was a much appreciated chance to get their revenge. The Turks suffered heavy casualties right along the line and after this salutary experience accepted the new status quo in the Gully Ravine area. The corpses littered the battlefield for the rest of the campaign. There was no thought of any truce. Most were gathered together in the inter-war years and are commemorated at the Nuri Yamut Memorial. Sadly, some are still there today. The photo is of a corpse found in a side gully just before Gully Ravine. I wonder who he was; what his story was? We will never know...
SOURCE:
IWM Docs G. Geddes, manuscript diary, 5/7/1915