HELLES - Ordinary Seaman Joseph Murray, Hood Battalion, 2nd Naval Brigade, RND (attached to VIII Corp Minding Company, Royal Engineers) - Joe Murray was still hard at tunnelling with the VIII Corps Mining Company. But the 9 December was a red-letter day in one respect!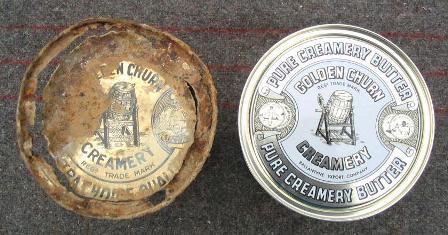 "We are still working in Dean's Tunnel on the left of the Gully. There has been no sign of countermining by the Turks. We have made good progress; the forward position is just beyond the Turkish support line and the second gallery is now deep enough to go forward underneath it. The most important event of the day was the receipt of our first issue of butter. It has taken seven and a half months for someone to realise that something greasy to spread on the cast-iron biscuits does help them on their way down our patched throats. Each man received a pat the size of a half-crown, maybe not quite so thick. We all enjoyed our rich living. Now we shall win the war, in spite of the rain! I hope we get some more butter tomorrow but I doubt it. This molly-coddling might upset morale or soften us. We might even ask for eggs next! "
SOURCE:
"Gallipoli As I Saw It" by Joseph Murray (William Kimber: London 1965), p.201.