Gallipoli Music Memorial at Lauderdale House
7th June 2022
Report by Hester Huttenbach
The evening brought together music and readings from memories of Gallipoli and the stories from relatives of those alive today.
Katherine Ives welcomed everyone and Nick Peacey gave an introduction to the events at Helles on the Gallipoli peninsular. He spoke about the importance of the Merchant Navy, and the often forgotten part the French troops played in the war. He laid the ground with appropriate photos and diagrams explaining the layout of the area involved
Alison Guill read about Sister Muriel Wakeford from the Australian Nursing Service before performing two songs written by F.S.Kelly with Stephen Hose accompanying her on the piano. Kelly survived Gallipoli but was killed later at the Somme. This was followed by three poems written by AP Herbert: The Bathe (1915), Tribute to Major General Cameron Shute (1916) and finally The Secret Battle (1919)
Nick Peacey continued with a short talk about the War Artist, Henry Valensi, before speaking about the life of his great uncle, William Denis Browne, and Katherine Ives' great grandfather, who were within a few hundred metres of each other when they charged the Ottoman trenches at 12.00 noon on the 4th June 1915.
Alison Guill then performed three songs before Peter Hart concluded the event with his refreshing talk about the Evacuation of Helles.
The evening was brought to a close by Nick Peacey.
For more information please visit gallipolimusic.co.uk.
Images from the event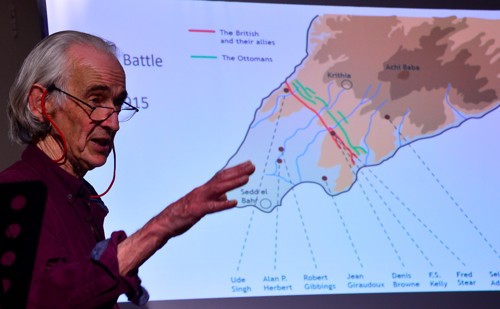 Nick Peacey. Photo by David Winskill.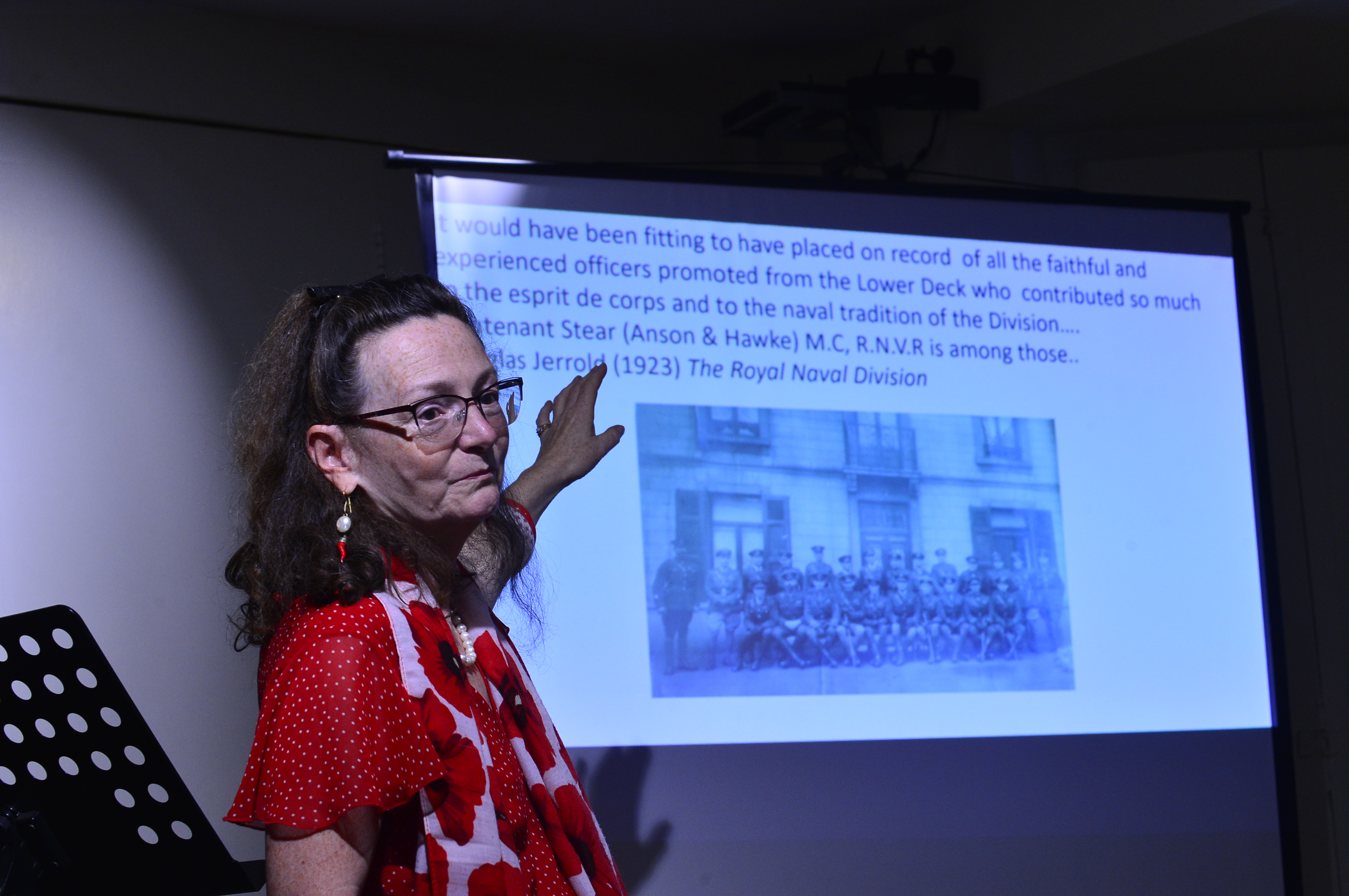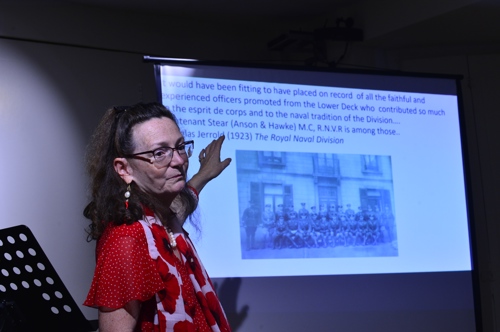 Katherine Ives. Photo by David Winskill.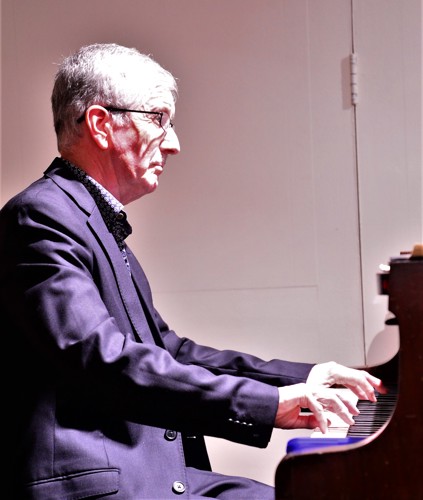 Stephen Hose. Photo by David Winskill.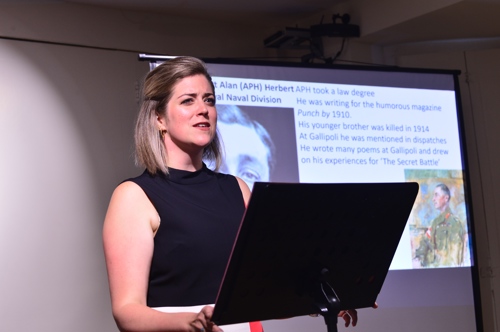 Alison Guill. Photo by David Winskill.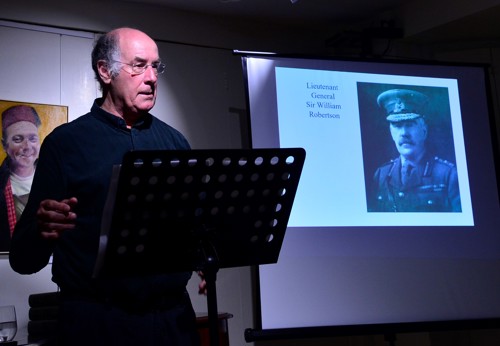 Peter Hart. Photo by David Winskill.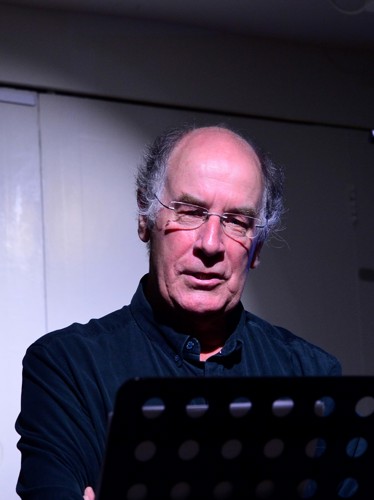 Peter Hart. Photo by David Winskill.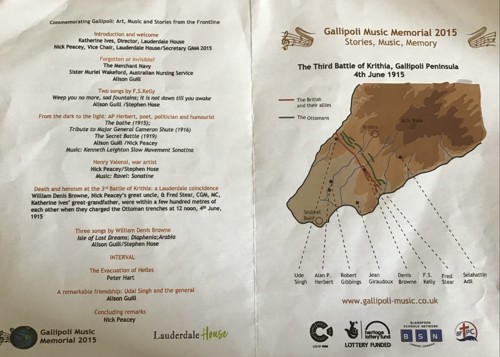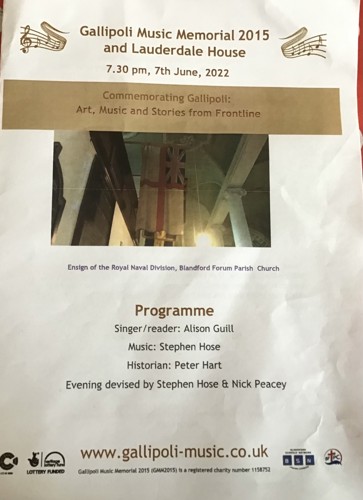 --
Hester Huttenbach
Events Coordinator
The Gallipoli Association