Participate in the Cenotaph Parade on Remembrance Sunday 2021
Members can apply for tickets to take part in the Cenotaph Parade in London on Remembrance Sunday, 14 November 2021.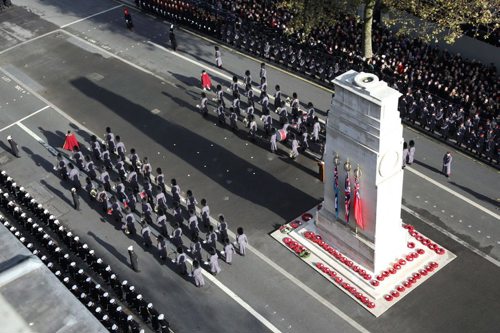 Image: UK Ministry of Defence, Open Government License
The Gallipoli Association has once again been offered the chance of representation at the March Past at the Cenotaph. This is an honour for the Association and is open to members.
The Royal British Legion has reopened registration for two more weeks, from Wednesday 15th September until the 29th September.
The Association has 9 places left from our allocation, so if you would wish to attend then please reply on this form or use the one that arrived with your copy of the Gallipolian, ignoring the date on that. Please ensure that you supply an email address and a telephone number.
Please also indicate if you wish to stay for lunch after the Parade at the Admiralty public house at Trafalgar Square.