Participate in the Cenotaph Parade on Remembrance Sunday 2021
Members can apply for tickets to take part in the Cenotaph Parade in London on Remembrance Sunday, 14 November 2021.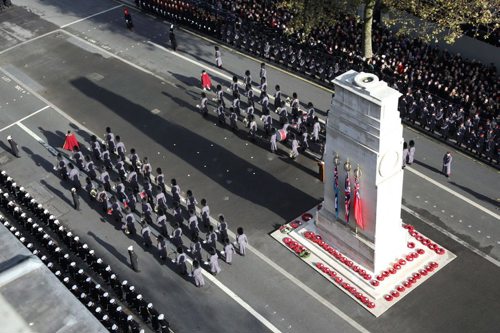 Image: UK Ministry of Defence, Open Government License
The Gallipoli Association has once again been offered the chance of representation at the March Past at the Cenotaph. This is an honour for the Association and is open to members.
The British Legion need to know names and numbers so please complete the form below no later than Friday 20 August 2021.
Places are strictly limited and will be allocated on a first come, first served basis.
Applicants will be advised by the Association if their name has gone forward to the Royal British Legion, so please provide an email address or telephone number. Tickets will be despatched by the RBI in Mid October.
Please indicate if you wish to stay on for lunch after the parade.