Enniskellen Newspaper, the Impartial Reporter included the obituary of Sergeant James Carney of the 1st Inniskillings, who was killed on 27th December.  A 36 year old career soldier whose grave is marked in Twelve Tree Copse cemetery, Helles: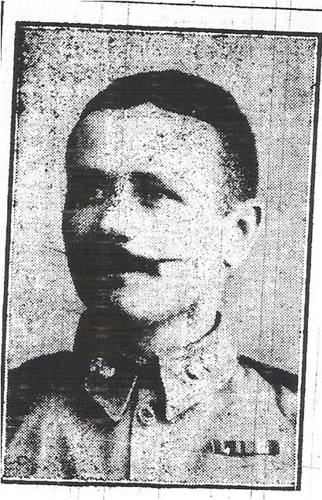 "Mr Edward Carney, Abbey Street, Enniskillen has received word from the War Office that his son, Sergeant James Carney, 1st Inniskillings, was killed during the recent fighting in the Balkans. Sergeant Carney served in France with the 2nd Battalion and received the Cross of the Order of St George 4th Class for gallantry on the 20th October 1914, when he brought in a wounded comrade under heavy machine gun fire, thereby suffering his own wounds. 
He served through the South African War, and at the battle of Colenso, brought a wounded comrade from the firing line to the field hospital amid a hail of bullets, and was complimented by his commanding officer. He was specially promoted to Corporal in the Mounted Infantry, on which he served 2 years, for scouting with ability. He has the Queen's Medals with 5 clasps, and the King's Medal with 2 clasps.

He served 3 years in Egypt under Major Hessey, now Lieutenant Colonel commanding the 11th Inniskillings."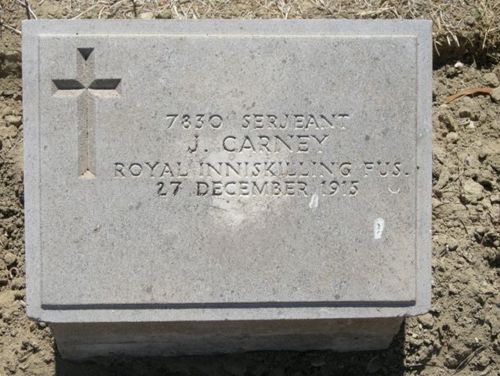 SOURCE:
Impartial Reporter 27 January 1916.