HELLES - On 2 January there was a military execution some 400 yards to the north of Gully Beach on 2 January 1916. The background to this was a sad tale. Sergeant John Robins of the 5th Wiltshires had got himself charged with disobedience for refusing to go on a reconnaissance patrol when ordered to do so by Second Lieutenant Macmillan whilst still at Suvla on 3 December. As a long-standing regular he should have been aware of the possible consequences of his actions, but he claimed that he had been far too wracked with ill health to obey.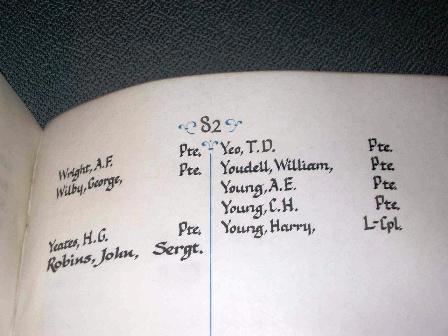 "On the night in question I was not well enough to go out. I was eight and a half years in India where I suffered a good deal from fever and ague, and I still get fits of this. I had been suffering from this for several days off and on, and the wet weather had greatly affected me. I have been out here for nearly five months and this is the first trouble I have ever been in. I have always done my duty. This would not have happened if I had been quite well. At the time I did not realise the seriousness of what I did." (Sergeant John Robins, 5th Wiltshire Regiment, 40th Brigade, 13th Division)

Unfortunately Robins' medical report failed to back up his claims. His case was further undermined by the widespread perception amongst his officers that he was an insubordinate and slovenly NCO although this seems an unquantifiable and harsh assessment with so much at stake. The court martial reduced him to the rank of private and condemned him to death. This left Robins in a state of stasis - for only the Commander in Chief could confirm the death sentence and Monro was in Salonika. The resulting delay was cruel, leaving Robins in terrified suspense as even Brigadier-General Sir George MacMunn of the Headquarters at Mudros commented afterwards.

"The condemned man, whose sentence, of course, was not known, had been living in a guard tent chatting with the guard for, I think, a fortnight, when orders came that the sentence had been confirmed and it was to be carried out forthwith. I often think of that poor wretch sitting in that tent for a couple of weeks and then being taken out and shot." (Brigadier-General Sir George MacMunn, Headquarters, Mudros).

So it was that Robins met his fate at 08.05 on 2 January 1916. His name was added to the Roll of Honour for the 5th Wiltshire Regiment in November 2004.
SOURCE:
J. Robins quoted by R. Clarke, Shot at Dawn Memorial : The Gallipoli Three, The Gallipolian Journal, No 108, pp. 43-44 Public Record Office WO 71/442 - Court martial file of Sergeant John Robins, G. MacMunn, Behind the Scenes in Many Wars (London: John Murray, 1930), p.194