HELLES - It did not take long for the new Chief of Imperial General Staff to sort out the inherited chaos of Gallipoli. Robertson was a clear thinking individual - unlike so many who had been in charge of the destiny of the Gallipoli military operations.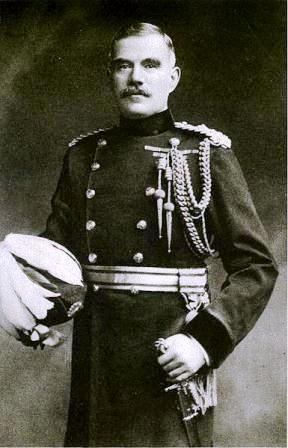 Left: General Sir William Robertson, Imperial General Staff
"But, after all, the main question was what useful purpose would be served by keeping a detachment at Helles, now that the troops had been withdrawn from Anzac and Suvla? Clearly there was none, and to continue hanging on to the place merely because we were afraid to leave it, was not only a waste of men but would be a constant source of anxiety. On the 28th of December, five days after becoming. C.I.G.S., I placed before the War Committee a memorandum drafted for me by Callwell, who was acquainted with my views, advocating the immediate and total evacuation of the peninsula. Lord Kitchener supported the recommendation, evacuation was approved, the necessary orders were despatched the same day."
SOURCE:
W. Robertson, "From Private to Field Marshal" (London, Constable & Co., 1921), p.270.