ANZAC - Second Lieutenant Mehmed Fasih, 2nd Battalion, 47th Regiment, 16th Division, Ottoman Fifth Army - On 2 December Second Lieutenant Mehmed Fasihhad found himslef in severe trouble over Anzac wiring activity in No Man's Land.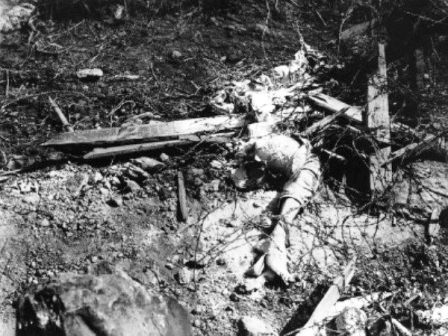 "11.00hrs - Am informed Battalion Commander had summoned me. Sergeant Suleyman reports enemy has now put up barbed wire entanglements in front of his trenches. We failed to mention this in our report. Go to Commander. He is quite angry. Tells me that while enemy had strung up barbed- wire in front of our noses, we had noticed nothing. 11.20 hrs - Go to trenches to find out what had happened. Wire entanglements were very close to sandbags on parapet of enemy trenches. In darkness of night, enemy activity had not been spotted because they made no sounds which could have alerted us. Write report to point out these facts, which were the reason why he [the Battalion Commander] had no right to be annoyed with us. He calls me to reprimand me gently Remaining within limits of military courtesy, I reply."

Stunk to the very quick by the criticism, Mehmed took immediate action to try and remove the Australian barbed wire.

"Put in request for dynamite and sandbags. 21.30 hrs - Dynamite arrives. Turn it over to platoons. There are six lots of two kilos each, and one of one kilo. My men immediately start tossing dynamite. Earth trembles. Lamps extinguished in dug-outs. Enemy reacts by lobbing hand grenades. Enemy sends flares up to illuminate sector held by our 63rd Regiment at Yesildere (Green Stream). 23.00 hrs - No change in situation. Have had no casualties. My men continue to lob grenades. Our riflemen also in action. Our Palamutluk batteries are firing. One enemy shell hits our trenches."

The Palamutluk guns were the 24-cm Austrian mortar battery situated near the Kocadere village.

SOURCE: M. Fasih (edited by M. Culcu & translated by H. B. Dansiman, "Lone Pine (Bloody Ridge) Diary of Lt. Mehmed Fasih, Fifth Ottoman Army, Gallipoli, 1915", (Istanbul, Denizler Kitabevi, 2001), p.156 & 159.


SOURCE:
: