Field of Remembrance 2021
Today the Gallipoli Association was proud to attend the Field of Remembrance at Westminster Abbey.
A BIG thanks goes out to member Clive Summerson who continuly puts in so much hard work reserving the plot, obtaining the markers and travelling to the Abbey to plant the crosses.
Hester Huttenbach, GA Events Coordinator, reports that a generous £299  was raised and an additional £50 with gift aid. 40 crosses and one crescent moon.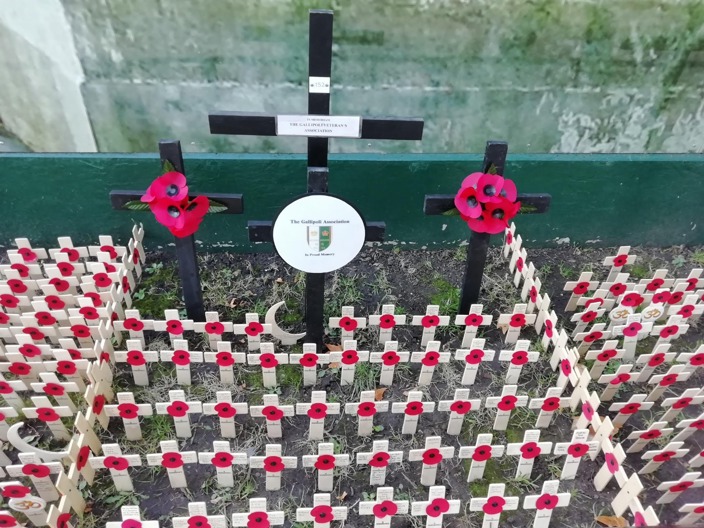 [photo courtesy of Clive Summerson]