Surviving 'Gallipoli' Vessels
The Caretta, Monitor M33, HMS Waterwitch (MY Halas 71) and an 'X' Lighter (Brandram) ... but are there any more 'Gallipoli' related survivors in Britain ... or elsewhere in the world? If so The Gallipoli Association would like to know.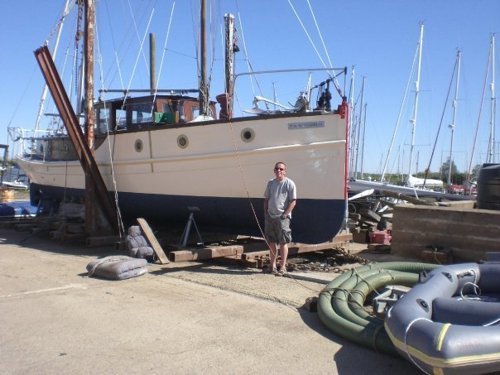 Photograph left: The Caretta.
If you are interested in historic ships this may also be of interest? As part of its WW1: Britain's Surviving Vessels centenary project, National Historic Ships UK (NHS-UK) has launched its new Veterans Appeal, with the aim of finding descendants of those who lived, worked, served or owned a range of vessels during the First World War. Once... found, NHS-UK plans to introduce descendants to vessel owners and arrange for them to visit the ship on which their ancestors served. Commenting on the Veterans Appeal, Martyn Heighton, Director of National Historic Ships UK said: "People tend to forget that the First World War was a sea war as well as one of horrific land campaigns. With this project we are keen to highlight the role of the smaller vessels and we hope that the Veterans Appeal will encourage members of the public to get in touch and tell their forgotten stories, so we can link descendants to the surviving craft on which they served."
The WW1: Britain's Surviving Vessels project was grant aided by the Heritage Lottery Fund in 2013 and tells the forgotten stories of more than 60 ships and boats of all types, shapes and sizes, ranging from humble barges to fishing boats and impressive fighting ships, all of which played a vital role during the First World War.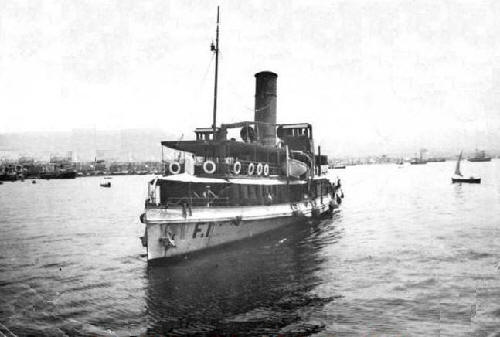 Photograph left: HMS Waterwitch.
These vessels include SS Nomadic, a passenger tender for the Titanic that was pressed into service as an American troopship; HMS Caroline, the last surviving British warship that took part in the Battle of Jutland; the Stour barge John Constable that was scuttled for fear she would be used to transport German troops in the event of an invasion and the topsail schooner Result which was converted into a so-called 'Q' ship with concealed armament to lure U-boats into battle.
The WW1: Britain's Surviving Vessels project has its own dedicated website at: http://www.ww1britainssurvivingvessels.org.uk which tells the detailed stories of these vessels, along with images, documents and links to more information. It also describes where to find the accompanying pop-up exhibition which is visiting sites around the UK during the centenary and can be booked for events or to accompany programmed displays.