Trooper Potts VC Service of Dedication and Unveiling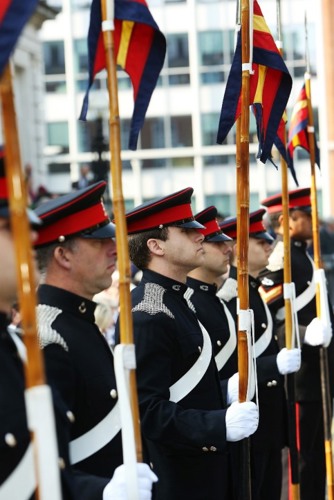 A wonderful event was organised by Richard Bennett and the Trooper Potts VC Memorial Trust which saw the unveiling of the Trooper Potts VC and Berkshire Yeomanry Memorial on 4th October 2015.
The weather that day in Reading was perfect when members of the Gallipoli Association and other Trust supporters were present. Over 700 people attended the service, which was fantastic for keeping the Trooper Potts VC name and his most noble duty alive. It is an utterly stunning memorial. 
We must all congratulate Richard and the Appeal committee for achieving such a resounding success, both in the event but also in producing such a glorious and lasting memorial to a great son of Reading.
Permission to use these images is granted by Images by Stewart Turkington. Additional photographs can be viewed HERE. 
A short film of the service can be found on the Trooper Potts VC Memorial Trust's Facebook site by clicking HERE