Event Details
03 Nov 18 10:00 - 03 Nov 18 17:00
Conference
RAF Club, London
To mark the centenary of the Royal Air Force we will be holding this year's conference at the prestigious RAF Club, 128 Piccadilly, Mayfair, London W1J 7PY (www.rafclub.org.uk) 
Date: Saturday, 3rd November 2018
Time: 10.00 - 17.00 (first speaker 10.30)
Main Speakers:
'Above Gallipoli - In the slipstream of Daedalus'– Graham Mottram
'Mapping the Helles Battlefield – A Journey of Discovery' – Mike Crane
'To Gallipoli's Shores: Blair Swannell - The Extraordinary Life and Death of a Rugby Legend' – Jon Cooksey & Graham McKechnie
'Gallipoli Through German Eyes' – Klaus Wolf
The Gallipoli Association Bursary Tour - Review
To be followed by dinner and drinks.
Tickets for the Gallipoli Association Annual Conference are at the subsidised rate of £35.00 each (including lunch, coffee and tea)
Dinner, following the conference at the RAF Club is £43.00 each
If you are interested in both the Gallipoli Association Conference and Dinner there is a combined and discounted price of £75.00 each.
Online booking payments via www.paypal.com, sending payments to paypal@gallipoli-association.org please.
Cheques made payable to 'The Gallipoli Association' to be sent to the Membership Secretary; Mr Peter Luff, 19 Old Exeter Road, Tavistock, Devon PL19 0JE
Enquiries to: conference@gallipoli-association.org
Lunch and refreshments will be provided (vegetarian options will be available).
Doors open at 10:00 and the conference will close no later than 17:00.
Dinner will be from 18.30.
Venue address: The RAF Club, 128 Piccadilly, Mayfair, London W1J 7PY.
We reserve the right to change the speakers should circumstances dictate.
Tickets will not be issued/sent. Registration on the day.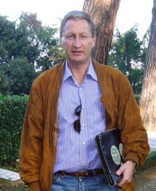 Colonel Klaus Wolf served as helicopter pilot in Army Aviation Corps of the German Bundeswehr. After completing General Staff training in 1995, he had various postings in tactical and operational roles, as well as in the Federal Ministry of Defence. While assigned to the NATO Rapid Deployable Corps in Istanbul between 2002 and 2006, he began his study of the history of German-Turkish cooperation in the First World War. Whilst not trying to conjure up a new German epic, his principal aim was to commemorate the many unknown and forgotten German soldiers, sailors and airmen and place their contribution to the Gallipoli campaign in its correct historical perspective. Being in Turkey enabled him to conduct local comprehensive research both in Istanbul and Gallipoli. This was coupled with close exchange with Turkish officers and historians and those of other nations. The years of researching literature and archives resulted in the publication of his book "Gallipoli 1915: das deutsch-türkische Militärbündnis im Ersten Weltkrieg" ("Gallipoli 1915: The German-Turkish Military Alliance in the First World War") in 2008. The Turkish translation was published in 2015.
After completing his recent tour as Defence Attaché in Pakistan, 2018 has seen him posted back to the NATO Rapid Deployable Corps in Istanbul, where he has been joined by his wife and twin children, and in his spare time, will continue to further explore German-Turkish cooperation in the First World War. The publication of his book in the English language, "Gallipoli through German Eyes" is due for publication in 2019. 
Mike Crane has studied the Gallipoli campaign for over 40 years. Since 2014 his research has been directed to an innovative use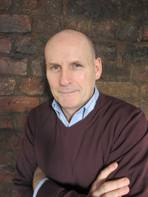 of GPS for locating and recording the trench lines on the Helles battlefield. To that end he has conducted eight investigatory visits to the Peninsula. His grandfather and great uncle served in the campaign and his great uncle is buried in the Redoubt Cemetery. He is currently writing the history of their unit, the 1/9 Bn. the Manchester Regiment, and is a recent contributor to the Gallipolian. Mike saw active service in the British Army principally with the Parachute Regiment, earning a Mention in Dispatches. This early background informs his approach to battlefield exploration and work on the ground.  In an unusual career change, for the last 25 years he has owned and operated an interior design consultancy, much to the amusement of his former comrades.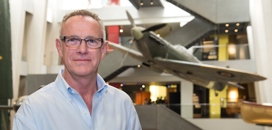 Jon Cooksey is a leading military historian who takes a special interest in the history of the World Wars and the Falklands War. He is the current editor of Stand To! magazine, the journal of the Western Front Association. His feature articles have appeared in national and provincial newspapers and many military magazines and he has contributed to, researched or co-produced several radio and television documentaries such as the Heroes at War series for BBC Radio 5 Live. He is an award winning writer of over twenty titles including the best-selling Harry's War – The Great War Diary of Harry Drinkwater(Ebury), The Lost Olympian of the Somme (Blink/ Bonnier), The Barnsley Pals, Blood and Iron and Falklands Hero – Ian McKay VC (Pen and Sword).
As an experienced battlefield guide, he has led commercial and military tours to the battlefields of both world wars as well as the Falkland Islands. With Graham McKechnie he has written, produced and appeared in several documentaries on men who fought in the Gallipoli campaign including British and Australian Rugby Union international Blair Swannell, Fred Potts VC and 1908 Olympic gold medal rower Frederick Septimus Kelly.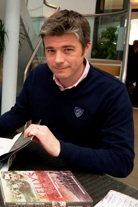 Graham McKechnie is sports editor for BBC Radio Northampton.  He has written, produced and presented several radio documentaries for the BBC, including the stories of Rugby Union internationals Edgar Mobbs and Blair Swannell and others on men who fought in the Gallipoli campaign including Fred Potts VC and 1908 Olympic gold medal rower Frederick Septimus Kelly. Before embarking on a career in broadcast journalism, he studied history at The Queen's College, Oxford.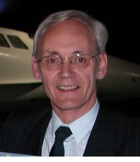 Graham Mottram was born in Sheffield. He read Natural Sciences at Selwyn College, Cambridge, as a University Scholar of the Special Steels Division of British Steel, and then joined the stainless steel section in Pontypool, South Wales. His interest in aviation began when reading his elder brother's left over Biggles books, and developed into a specific interest in World War 1 during his time at Cambridge. A long time member of Cross and Cockade International, he edited that society's journal "Hangar Notes" column for many years. After twelve years in steel he left to become Curator of the Fleet Air Arm Museum at Yeovilton in 1983.
He was one of the team which built the "Carrier" exhibition in the early 1990s and became the Museum's Director in 1995. He won £3.7M from the Heritage Lottery Fund in 1997 to build Cobham Hall, FAAM's Reserve Store, which came into use in 2000. As part of the formation of the National Museum of the Royal Navy, he became Director of Collections and Research in 2013, finally retiring at the end of March 2015.