Event Details
05 May 19 07:00 - 10 May 19 19:00
Tour
Çanakkale
ONLY 6 PLACES REMAINING ON THE MAY 5 - 10 2019 TOUR ...
2019 marks the 104th year of the amphibious landing of British, Indian, Dominion and French troops on the Gallipoli Peninsula. The tragic campaign that followed lasted eight months and resulted in nearly half a million Allied and Turkish casualties. The story behind its eventual failure, of heart breaking missed opportunities and the remarkable heroism of the troops involved is the basis of the tours.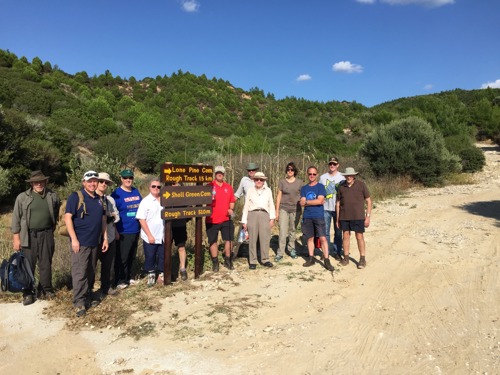 Photograph: Gallipoli Association and Battle Honours group walking via Shell Green to Lone Pine.
Following previous tours of Gallipoli, in conjunction with Battle Honours Ltd, we are pleased to be offering identical trips for members and friends to visit the Peninsula in the company of fellow enthusiasts and authorities.
2019 will see us running concurrent walking and coach tours which will visit all the most important spots of Gallipoli. This comprehensive battlefield tour will not only cover the main areas of the campaign, at a relaxed pace, but also some of the seldom visited spots not offered on other tour itineraries. We believe this tour is second to none, and with all the advantages of like-minded individuals, this intimate group will discover trench remains, old mule tracks, dried up gullies and the quiet beaches of this beautiful Peninsula.
Our tours are led by Gallipoli Association and Guild of Battlefield Guide members.
Gallipoli 5th - 10th May 2019
Cost: £TBC(£300 deposit required)
Our first trip back to the shores of the Gallipoli Peninsula in 2019 will take the form of an in depth study of the entire campaign from the initial landings, through the Suvla campaign and up to the final withdrawal of troops. Gallipoli as a battlefield is quite simply unique, a 'must see' for those with a passion in the subject and a favourite destination for most of our guiding team. May's 6 day, 5 night tour will be based in Cannakale and will highlight all the incredible history the peninsular has to offer.
For online details please visit http://www.battle-honours.eu/Gallipoli-Association-Tour ... being updated soon as this only shows 2018 prices.
To enquire or to reserve a space, please email: tours@gallipoli-association.org
Photograph: A wrecked 'Horse' Lighter on W Beach, Lancashire Landing.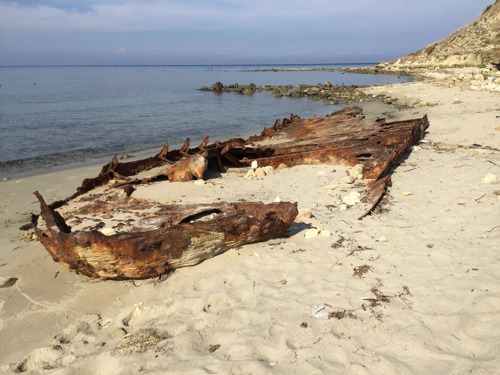 Photograph: A 'Gully Ravine' hero - Second Lieutenant A V Smith VC, the last Victoria Cross to be won on the Peninsula.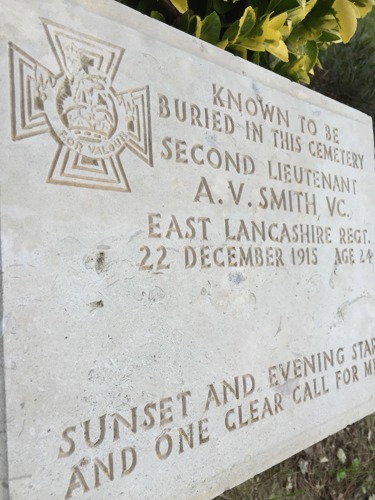 Photograph: The Gallipoli Association group at Hill 60 Cemetery and NZ Memorial