Event Details
20 Oct 18 06:00 - 24 Oct 18 19:00
Tour
Gallipoli
The Gallipoli Association are pleased to announce a special bursary battlefield tour this year to mark the 103rd year of the amphibious landing of British, Indian, Dominion and French troops on the Gallipoli Peninsula. The tragic campaign that followed lasted eight months and resulted in nearly half a million Allied and Turkish casualties. The story behind its eventual failure, of heart breaking missed opportunities and the remarkable heroism of the troops involved is the basis of the tours.
Following our 2016 bursary tour with Hampshire and Surrey school children, we have been able to expand this in 2018 to others. Education remains a strong theme and something the Association is keen to support. 
Our tours are led by Gallipoli Association and Guild of Battlefield Guide members. Tours are managed by Battle Honours Ltd.
To enquire about future bursary tours, please email: tours@gallipoli-association.org
Photograph: A wrecked 'Horse' Lighter on W Beach, Lancashire Landing.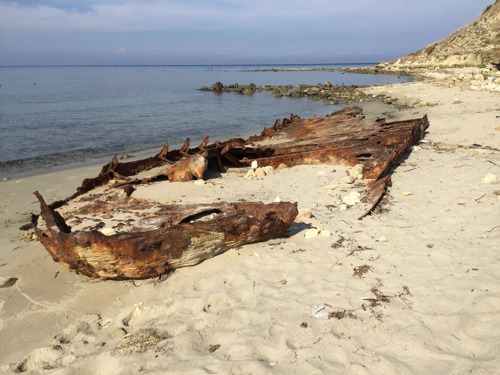 Photograph: A 'Gully Ravine' hero - Second Lieutenant A V Smith VC, the last Victoria Cross to be won on the Peninsula.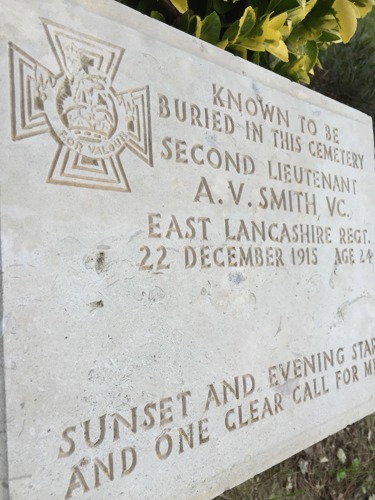 Photograph: The Gallipoli Association group at Hill 60 Cemetery and NZ Memorial