Sapper Cyril Lawrence, 2nd Field Company, Australian Engineers, AIF - At Anzac Sapper Lawrence was still hard at work on the tunnels pushing out from the Australian front line in the Lone Pine area of 400 Plateau. He was working on the B28 tunnel which had been started back on 3 July as a listening gallery.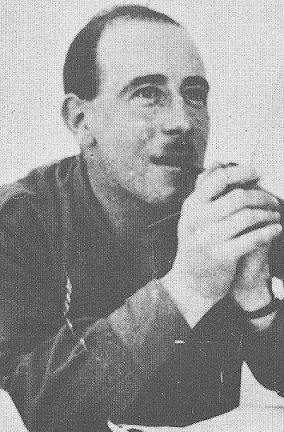 Cyril LawrencePhotograph: Sapper Cyril Lawrence, 2nd Field Company, Australian Engineers, AIF
"Still another glorious day. The infantry have just filled the tunnels with earth and one can just crawl now where before you could walk upright with case. They are working on both sides of my new job on a tunnel running out from this new underground firing line. This is to be used as a listening chamber and goes down 1 foot for every 3 feet that it goes out. We have commenced two of these: - B27 and B28. B28 is mine. It is at present out about 50 feet and already we can hear the enemy picking somewhere between the two and it has been decided to give them both a turn to the left of 45 degrees so that he will only have very little room left to pass us in. This afternoon the monitor and our howitzer did some splendid work dropping 6-inch shells right into the enemy trenches. It is rather strange down here in these tunnels. I have been down in them since the start and feel quite at home in them even when working right next to the Old Paddy Bourke (the boys' name for the Turk) A fellow has to keep his ears open and his wits about him though or else - pouf!' And up you go, but I prefer working down here because - well you are out of the fierce sun and the bullets don't get at you; besides it's responsible and important work. Most of the infantry do not care about working down below."
SOURCE:
C. Lawrence (edited by R. East) The Gallipoli Diary of Sergeant Lawrence of the Australian Engineers, 1st AIF, 1915, (Melbourne, Melbourne University Press1981), pp45-46